People Here Like That 2020
in collaboration with the cleaners Julian, Jorge and Diego.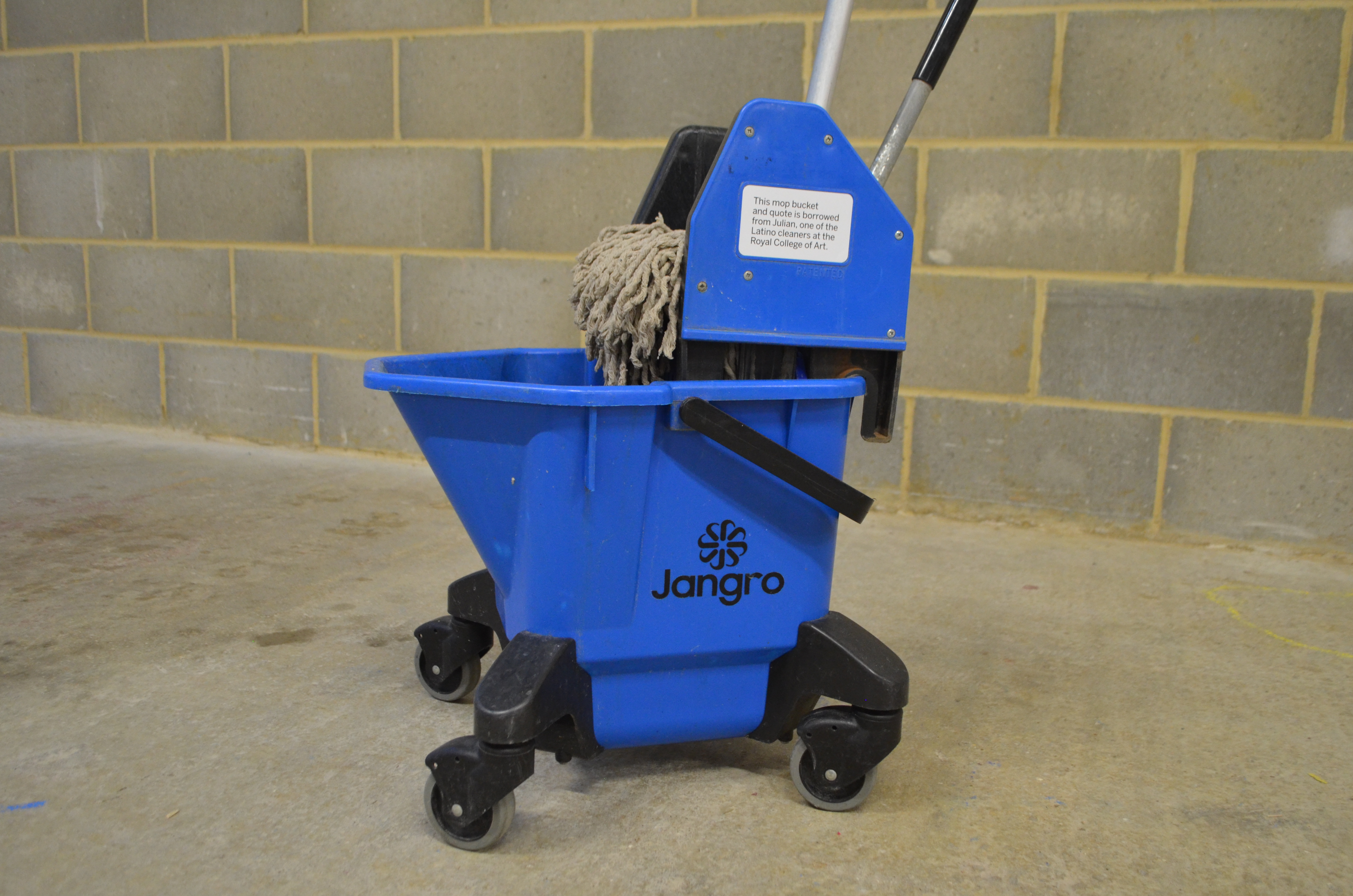 Specification of the piece
Water-repellent on concrete.

Description
This project is research-led from a series of conversations with all of the Royal College of Art cleaners. When I started at RCA, I realised the outsourced cleaners were from different South American's countries (Colombia, Ecuador and Bolivia). Since then, I have been looking at the interrelation between identity and labour – Latinos and the cleaning sector within institutions.

Article
Latinos are Very Serviceable, and People Here Like That, ARC magazine